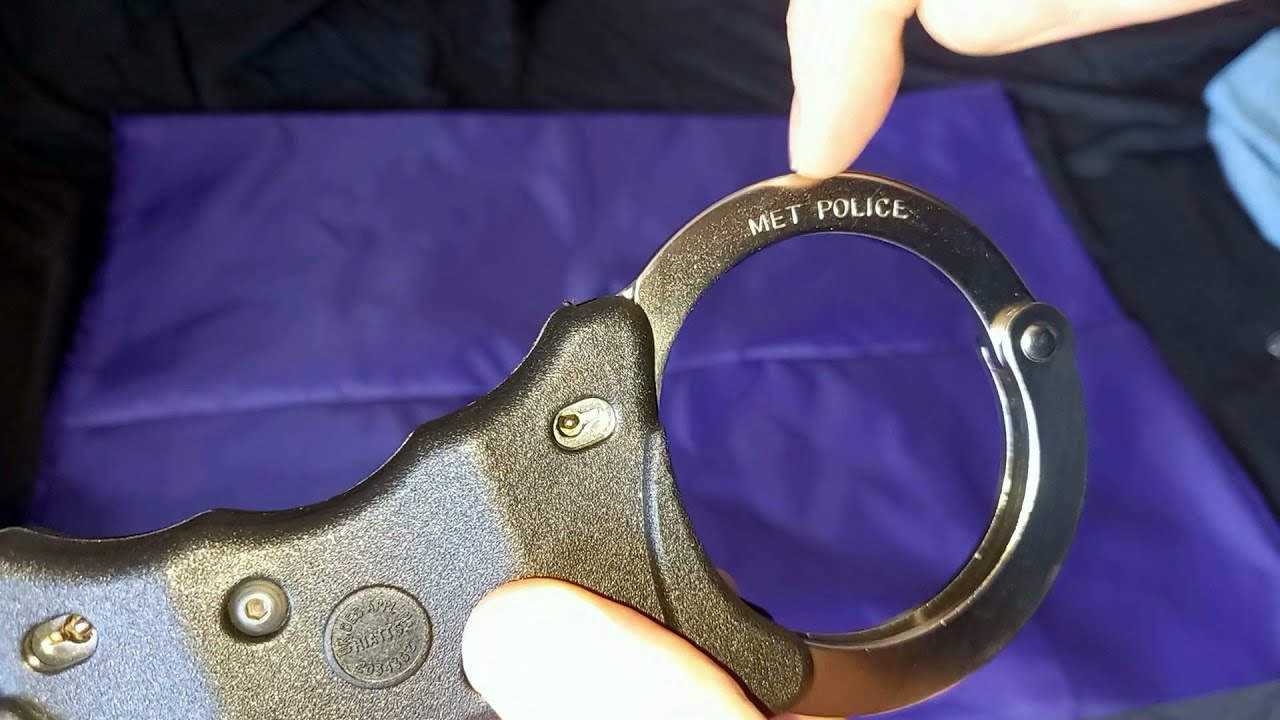 These are a pair of HIATTS 2103 speedcuffs, but these have the rare MET POLICE stamping on them, which signifies they were issued to police forces in London.
These have 3 pawls, great bow alignment and are in amazingly good condition. I am thrilled to now have a MET POLICE pair of speedcuffs and the chain cuffs.
They also have the backloading feature and for whatever reason, this pair does not hardly rattle at all, compared to my other ex-police pair which has the serial ground off.
I am really happy to add these to my collection.
Enjoy!