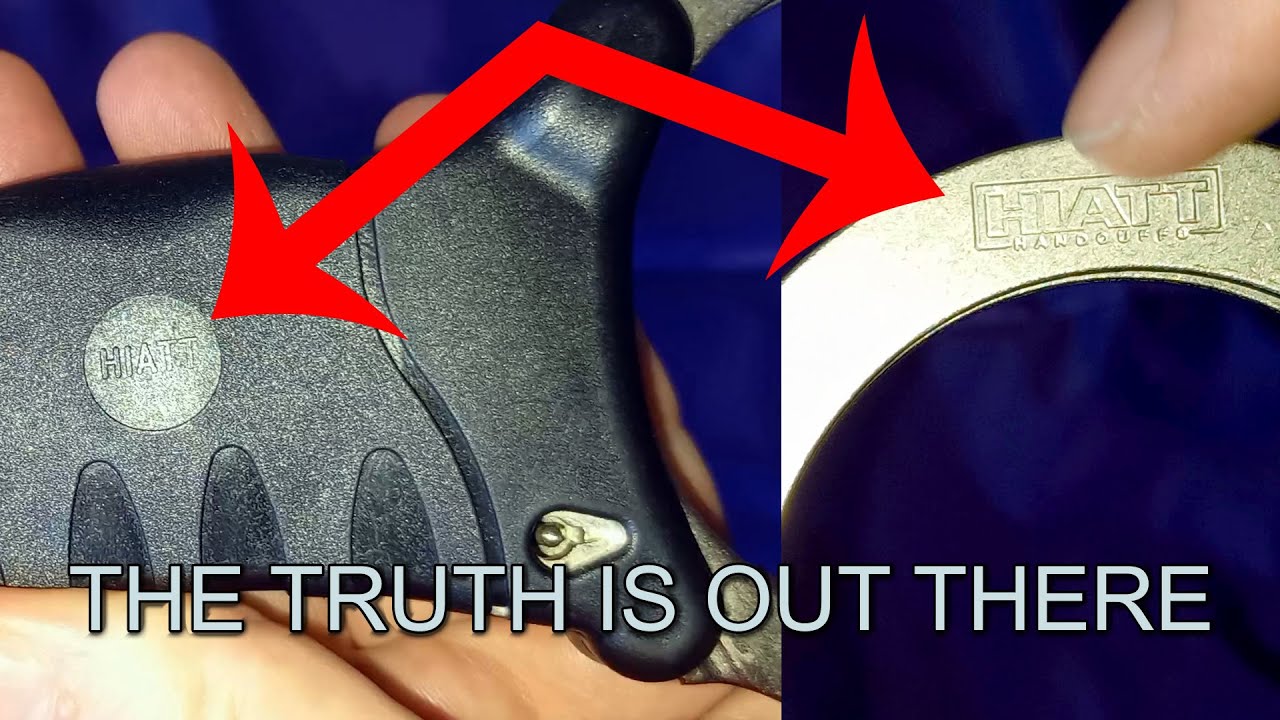 This is a case for Moulder and Skully. This is a genuine latest USA produced HIATT 2103 rigid "Speedcuffs" handcuffs. It has a very nice etched branding on the double strands. These are ex BRITISH police issue. Yes, an American handcuff used by UK police. However, it has British TCH style modern grips which are branded HIATT.
How is this possible? Is the US brand HIATT now offering TCH style grips? Were a bunch of American HIATT speedcuffs procured by a particular force in the UK for some reason (instead of buying TCH domestically) and they asked TCH to make them some grips with HIATT stamped on them instead of TCH? This is a mystery.
What I know, is that these were procured from one force in the UK and that they only had 4 of these available. They all are USA HIATT 2103 handcuffs (based on branding style and the fact HIATT no longer is a UK company) with the nice etched branding on the double strands and they all have HIATT branding on the TCH style grips.
The truth is out there...
I was not going to buy any more handcuffs, but with very limited quantity available, I had to get a pair asap.
If anyone in the US knows of any HIATT speedcuffs with this style of grips, please do let us all know in the comments below. Also if anyone from TCH or HIATT or handcuff museum comes across this and has any insight, please share with the rest of the class 😂.
Enjoy!