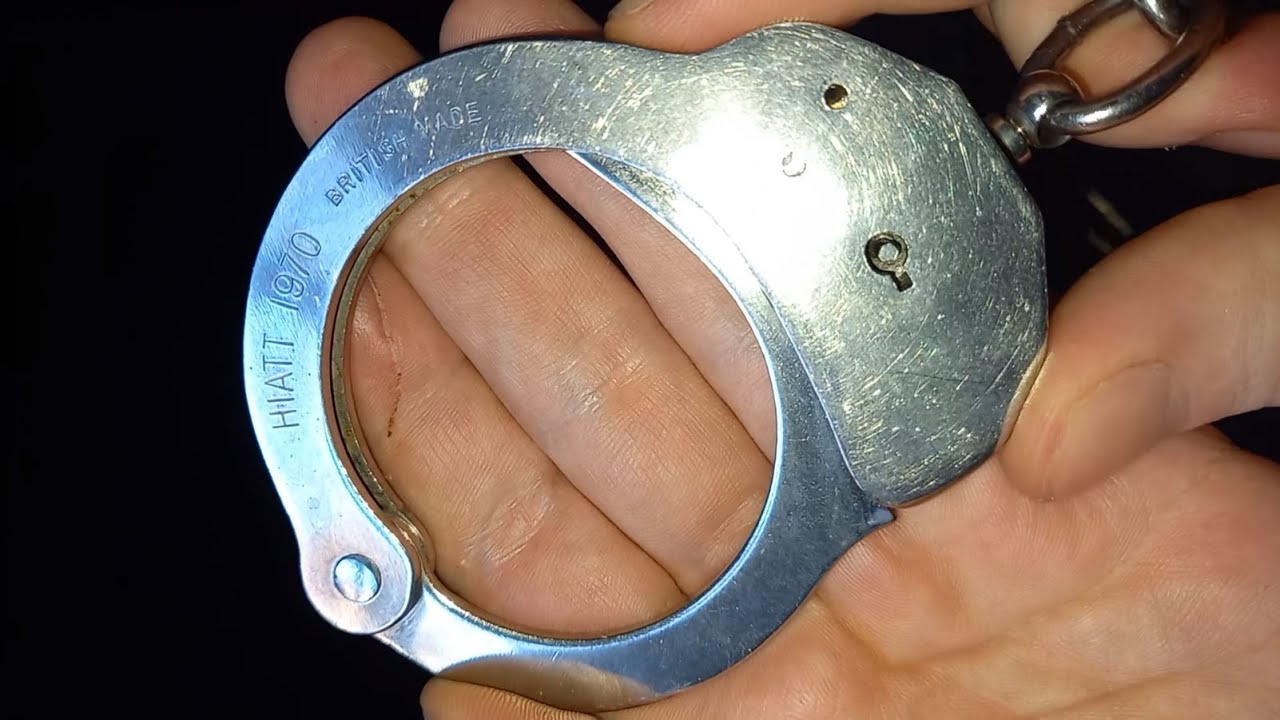 These are the British Police handcuffs from 1970 from the Hiatt company.
After the old Darby style, they had the 1960 model which was the first issued to have a swing-through bow. Then this Hiatt 1970 model came out in the 1970's which used a Peerless design with a unique double locking mechanism which is activated by pressing the back of the key into the cheek plate on the same side as the keyway.
This model is a thin handcuff, not the most comfortable. It lacks the channel and peg system of more modern handcuffs which would ensure a VERY strong person couldn't pull the teeth of the bow away from the pawl teeth. But I think they added this (if memory serves) in the 1980 model.
I and another lockpicking YouTuber were conned on eBay by username: deldav_16 he sold us some of these 1970 handcuffs which were marketed as being in good working order. When we got them they were disgustingly rusted up and did not even work. The mechanisms were totally shot.
This time I got them from csp_cat who I have had good stuff from before and I asked them about the quality and they assured me I had nothing to worry about. He was correct! These are a nice addition to my collection.
"Normal" handcuff keys do not fit in these handcuffs because the key flag is a little bit too tall, since the cuffs are relatively thin. So if you buy a pair you need to use a file and from the keyring side, file the flag down just enough until the key will turn in the keyway.
As always... Enjoy!
Please like and subscribe.
#handcuffs