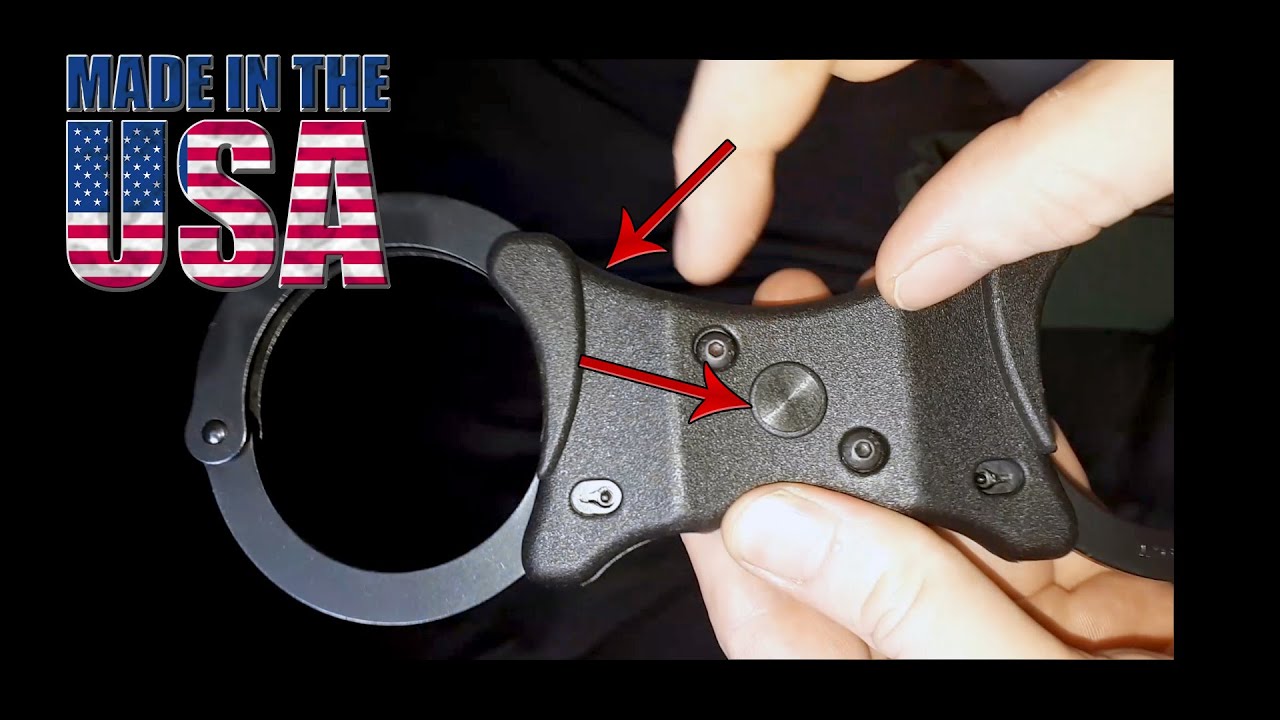 These are the USA made Hiatt 2105 rigid handcuffs (speedcuffs) in black "blued" finish. Identical to the nickel plated model 2103, only in a blued black finish.
These are an early pair from America, after a US company acquired the British company Hiatt. They have the typical modern (old style) Hiatt speedcuff grip, with the exception that the central circle has no branding or patent information. Also if you unscrew the handcuffs and remove the plastic grip, this pair has no branding stamped into the metal either.
Over the years the American Hiatt has had various branding styles from blank like mine, nice [ HIATT ] stamped into the bows and eventually moving to a laser engraving or similar.
Essentially these are almost identical to the old British Hiatt speedcuffs in every way, except these were made in the USA and from what I can tell, the double locking actuator in the handcuff has an exterior rectangular angled shape instead of being circular.
These are a high quality handcuff, as you would expect from Hiatt. They do rattle though. Every Hiatt speedcuff I have ever handled has rattled quite a bit. TCH speedcuffs can rattle but not as loudly and easily as Hiatt. But this does not detract from their quality.
They have 3 pawls, back-loading capability and are generally a high quality and secure handcuff.
Enjoy!