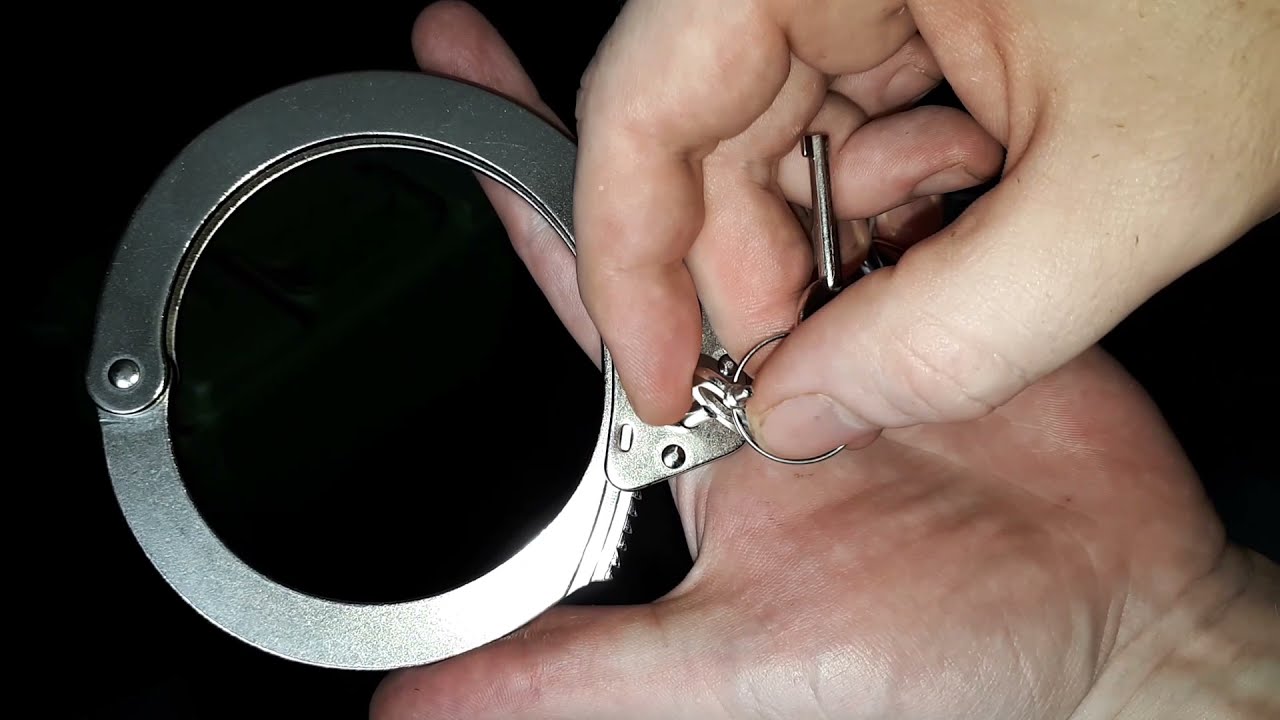 These are handcuffs by Chicago, model 1400 which are designed for very obese or very strong and muscular people who have sufficient wrist girth and/or strength that normal handcuffs would not fit or be suitable. Inner perimeter measures 8 inches to 10.75 inches. In comparison, Peerless actual leg irons measure an inner perimeter of 7.5 inches to 10 inches.
Essentially, these are their leg iron bracelets with a strong but short 6 inch chain for using them as handcuffs. However, they can clearly be used as leg irons also, just that they have a much shorter chain, so walking would be not as easy or safe. The 6 inch chain is longer than usually used with handcuffs, to help someone who is very large who might not be able to get their hands close enough behind their back. This helps prevent injury to the person in them.
Unlike normal Chicago handcuffs, these have 1 pawl, which makes them slightly less secure. However, they do retain the split double locking bar. This double locking bar (a usual for all Chicago cuffs I have ever seen) means someone using a small tool like a paper clip, might move one bar but not realise there is another one either above or below it which also needs moving before the pawl can move. So the security level is decent, though could have been made a bit better if they had used a twin pawl.
These handcuffs are not going to be generally useful in most situations, unless you are arresting Hercules. It's been said that these end up at the bottoms of people's beds! I guess couples might buy 2 of them for certain bedroom activities. If you're into that, go for it! Else aside from collecting or lock picking, these are not likely to be all that useful. They truly are OVERSIZE as handcuffs! I dare say they would be more useful, used as a leg iron for vehicle transport situations where a shorter chain would be suitable due to walking not being needed.
Over all quality and finish is stunning as usual.
Enjoy!