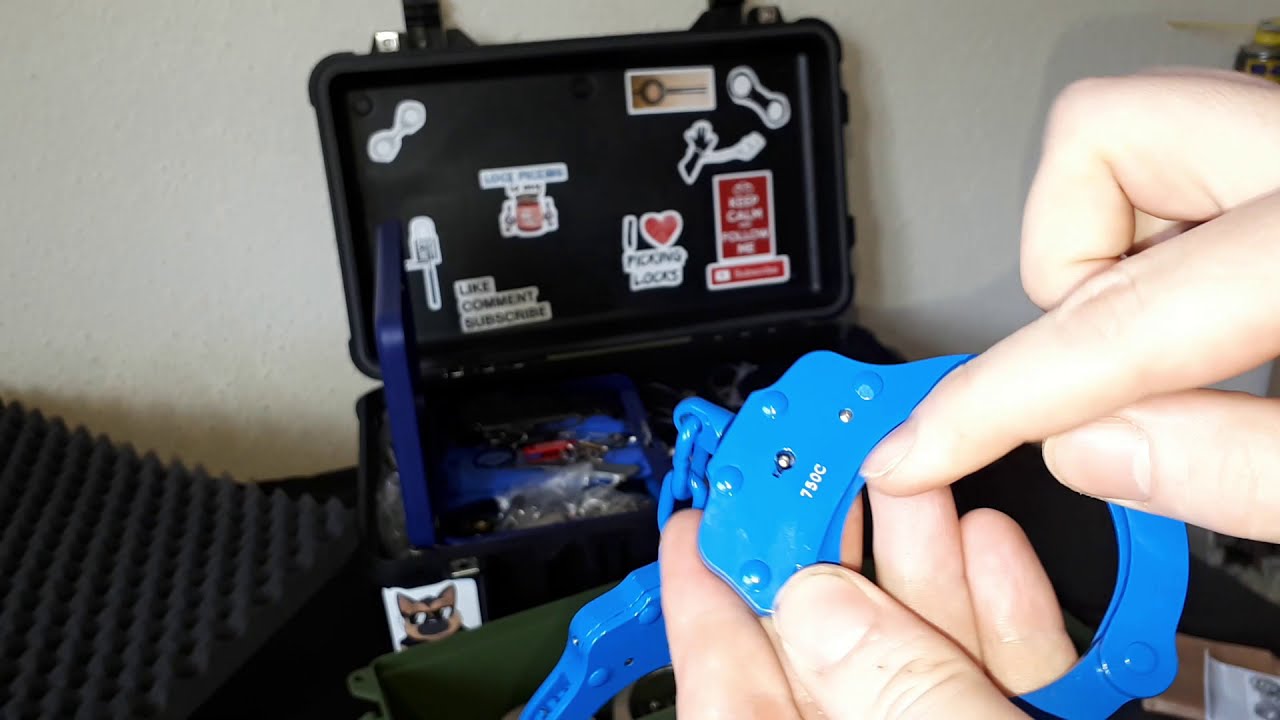 These are the Peerless 750C in Blue colour. The colour plating is by a process called EPP, or Electrolytic Polyurethane Plating and is used to help categorise prisoners in terms of health, threat level, or to mark cuffs were from a particular prison or station etc.
My pair is very very shim resistant because of the really high quality tight tolerances. These are a regular handcuff size. They work exactly the same as any regular pair of Peerless handcuffs and have double locks that also work the same.
Very comfortable to wear, these would be a great addition for any LEO, security and even for home "personal" use if you like that. They come with 2 keys and normal handcuff keys work.
They are nice and smooth, have backloading to facilitate faster application and just over all they are super nice. These I got from Amazon.co.uk for £16.99 so if you are in the UK, GRAB A PAIR QUICKLY because this price is INSANE beyond all measure. Very good price right now on 3 of the colours listed, just check the price before buying. Ignore the incorrect model stated on the page, in your cart they would show you the real model number. https://www.amazon.co.uk/gp/product/B...​
Very nice indeed!