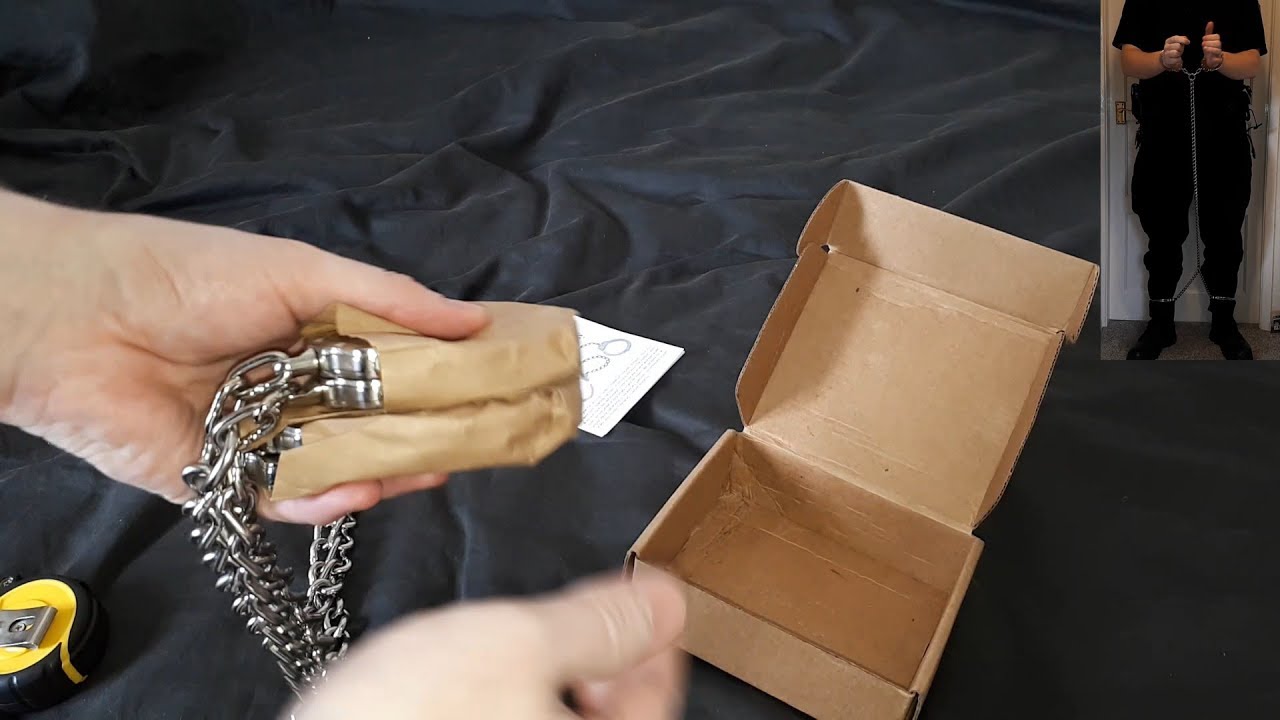 Not a typical Item I'd buy, but I asked the seller for deals and got one on these. So, here's something a bit different for you today. I'm sure you'll find the contrast between these and basic handcuffs interesting.
I was asked why it sometimes takes some time between video releases... Stay tuned and subscribe! This channel is an off-chute of my lockpicking hobby. But fear not! Whenever I get liquid funds that aren't earmarked for anything else more important to me, that's when I go looking for new cuffs to overview on this channel. Very often I re-sell cuffs etc in order to more quickly make funds to buy other ones. So in the future when the market is right, I can for example re-sell these transport chains and possibly have enough to almost buy 2 pairs of cuffs! This method makes it easier for me to purchase sooner, but only when the market is right and when I am in the mood to go buying packaging materials and making listings etc.. So please subscribe and be patient :) More videos will come! Enjoy this overview & demo of the "Peerless 700CTC-32 - Dual Restraint" (which is the official model designation).
These are used for prisoners in court, during transport to different prisons and can be seen in the news, in TV shows and in the movies. These are used because they restrict the capability of hands and legs better than individual leg irons and cuffs, but they also provide better visibility since there is a chain which goes vertically from the hands down to the feet. They also prevent prisoners from changing clothes while they are restrained using transport chains like these.
There is a wider gap between the handcuffs on these than there are with the regular Peerless handcuffs. Normally there's only 2 chain links, but these have 2 links on the left, 2 links on the right and a round larger link connecting them both to each other and the central vertical chain which links to the legirons in a similar way.