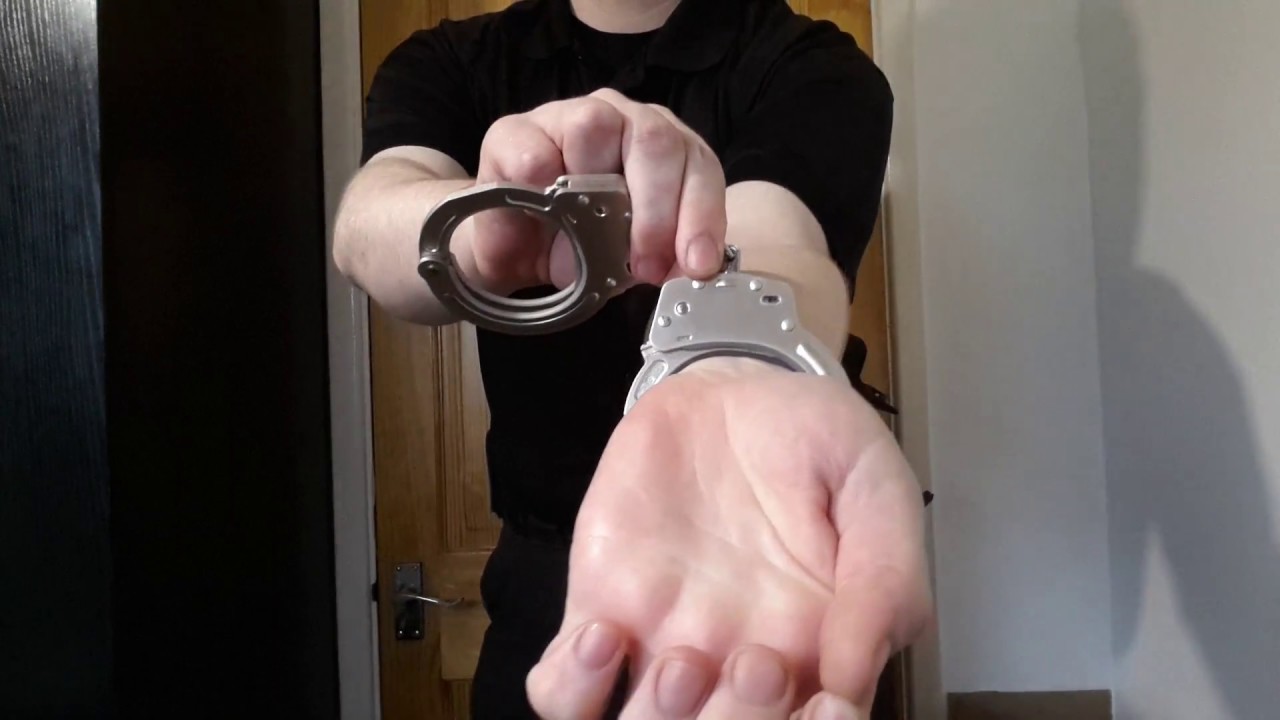 From http://thehandcuffshop.com/
These are the Yuil M-09 K Light Weight Silicone Lined Higher Security Handcuffs. They have higher security from raw picking and shimming than most handcuffs and they have a special silicone lining which is described by Yuil as protecting human rights by helping to prevent injury.
Normal handcuff keys work with these handcuffs. The picture on the site, I suppose shows a previous design because I was hoping to receive the angled keyway which only works with Yuil high security keys. As it stands I have had contact with several suppliers of Yuil who have confirmed that standards have gone down.
Police and military should be searching people for keys any way when they arrest someone, so the fact that actual picking is made more complicated, regular shimming impossible and special shimming more difficult due to the design of these cuffs still makes them more secure than most handcuffs.
These are Korean and are of good quality and strength. I just wish they did not skimp slightly on the mechanism because I believe the older models had a slight advantage since only Yuil keys with the split-bit would work with them.