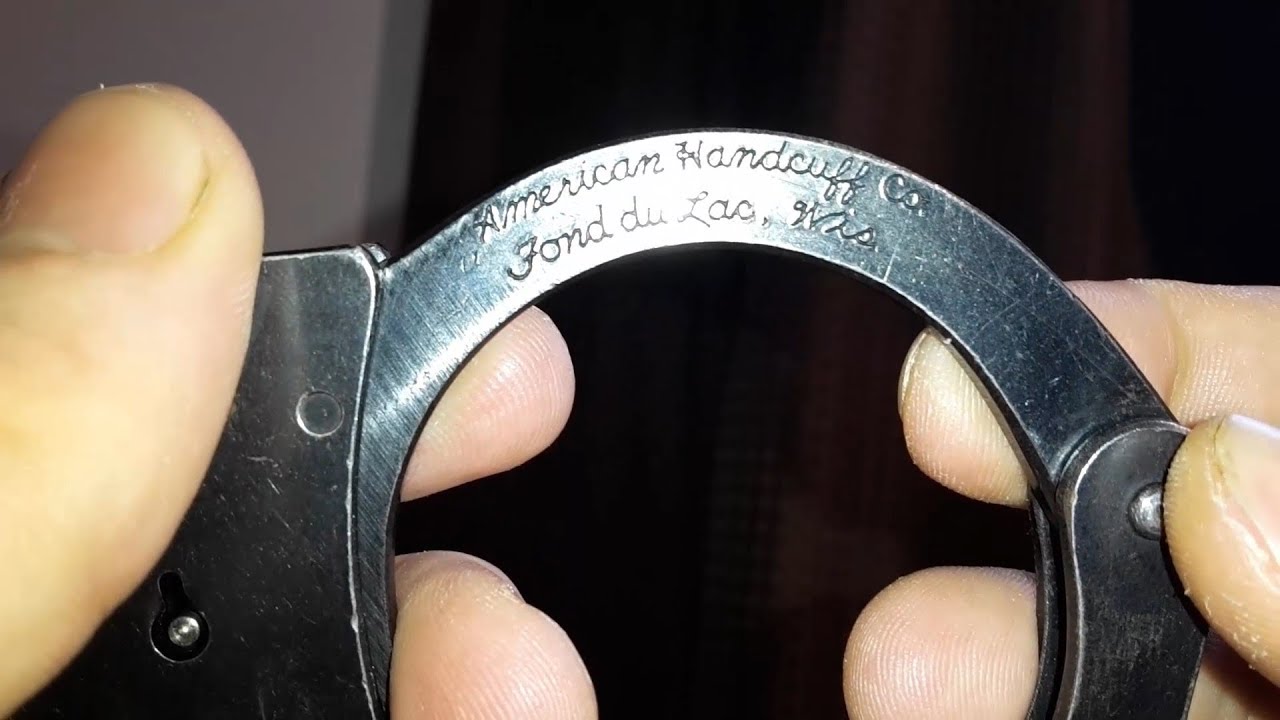 These are the old American Handcuff Co model N100 handcuffs in black. They're from the 1980's. The model number is not stamped on but based on historical information provided by the Handcuffs.org forum due to the age of these, they are N100
American Handcuff Co was sold to ASP in 2002-2003 who promptly shut them down. The old archived site of American Handcuff Co states their chain linked models as N105 which is the newest model that came out with prior to their acquisition and subsequent termination.
These are in pretty good condition I would say. The previous owner looked after them pretty well and I cleaned them up further.
They are fully functional and look great. Very very minor rusting on the outside at the time of filming, which I have since sorted out.
They have 1 pawl bar, ditched jaws and double locking. They operate the same way Peerless handcuffs do. These feel like they are built like a tank!
They have the markings "American Handcuff Co Fond Du Lac, Wis" No serial numbers exist (not scraped off, there just are no serial numbers)
Very nice handcuffs!
Enjoy :)
Please subscribe and like.