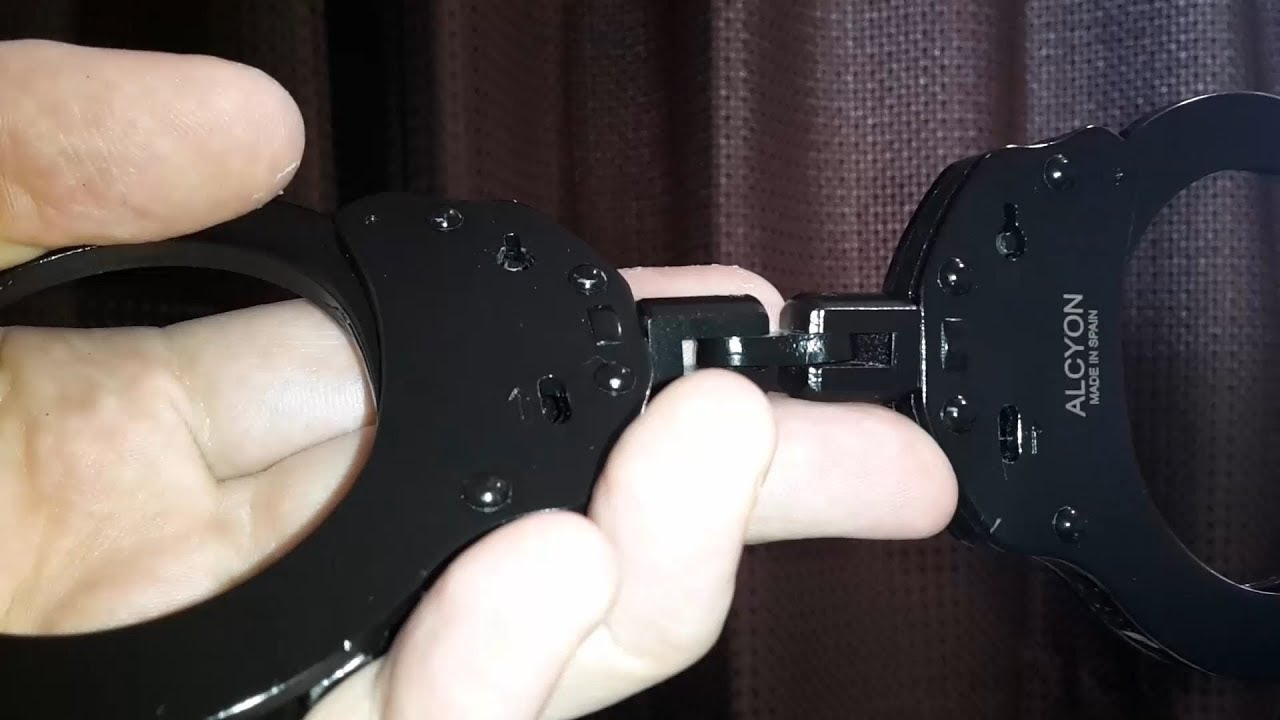 These Alcyon 5031 Universal Joint Handcuffs have a special joint instead of a chain...
These are a really nice design. They have a single, special hinge that allows for an extremely good degree of movement, while not having a chain that can be broken by a special forces technique that can snap the handcuffs by using the chain and physics without needing any tools. This seems much more sturdy and less able to be manipulated.
The keyhole is facing a different direction than you would expect from Alcyon. There are also more teeth on this handcuff. The wrist size seems to be a normal size.
A very nice and unique pair of handcuffs.
*A pity that the double locking mechanism is unreliable with non-Alcyon keys in this model. One side will open with a "standard" handcuff key but the other side will not disengage the double lock. I suspect this to be a problem with all Alcyon's models with the Smith & Wesson double locking design. This is the second pair I have witnessed this on. I sent the others back but because the Alcyon keys technically work, I won't bother sending these back. I will either keep them or sell them. I have other pairs that use unique keys, so it wouldn't be the first time I only have 2 or 3 keys to fit something.
Enjoy!
Please like and subscribe.