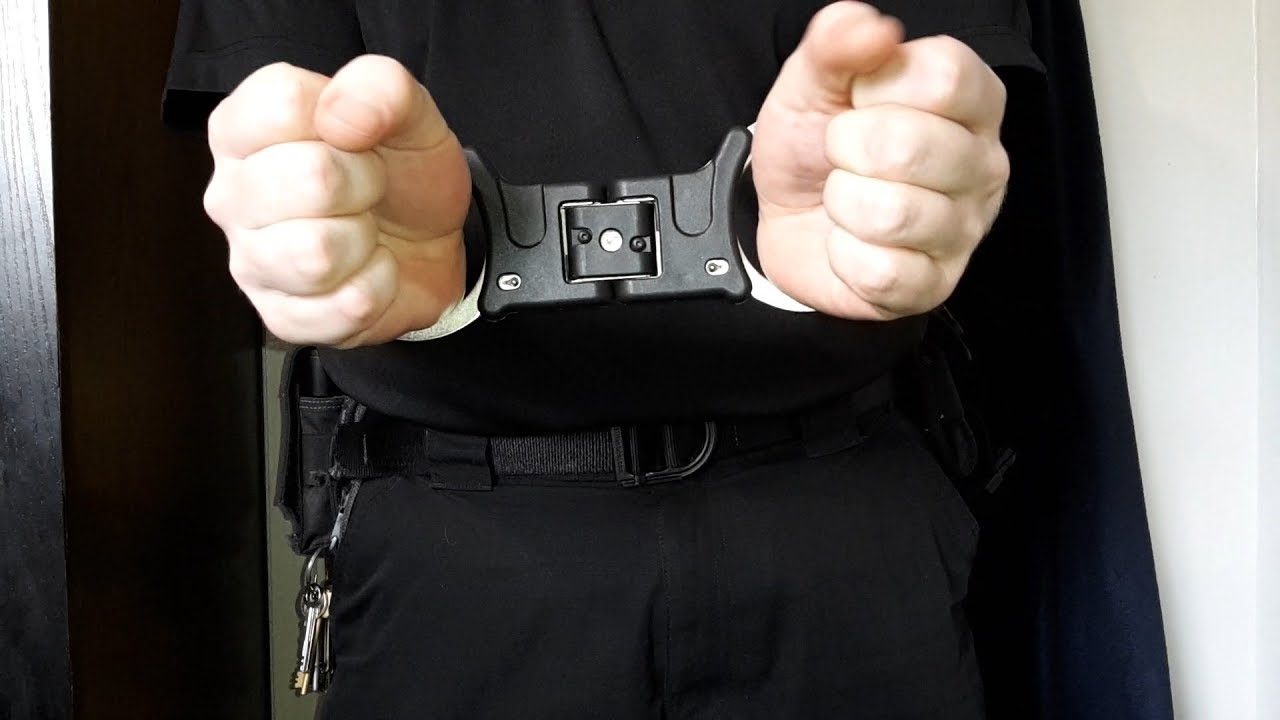 These are the fantastic TCH 850 Premier Folding Rigid Handcuffs used by the British police. NIJ Rated.
These are essentially rigid handcuffs, that can be folded in half to make carrying them easier for police officers and also more covert.
I have a video on a belt pouch designed for these cuffs, with a pair of TCH850B (black model 850) that I used to have.
The fact that they fold means criminals are less likely to notice the tell-tail profile that standard rigid handcuffs have when carried. Also, some officers do not like to have big long handcuffs that could dig into them when they sit down etc. So these are a nice authorised alternative.
They fold in half using the same normal handcuff key you use to operate the usual handcuff locking mechanisms.
Once opened, they stay rigid with only a very very tiny amount of flex, so essentially rigid for all intents and purposes.
Very comfortable for the person wearing them. The gap between the cuff bracelets is slightly longer, meaning when cuffed in front side by side, it is a bit more comfortable. However when cuffed in a rear stack, the slightly increased gap forces the arms higher and lower which could prove to be slightly more uncomfortable for people.
A very very high quality handcuff. A pleasure to have in my collection. I wanted this silver pair from the beginning but I settled on the black due to the discounted price. I got these silver ones at a real bargain price on ebay. Brand new, sealed, boxed everything. I am very happy indeed!