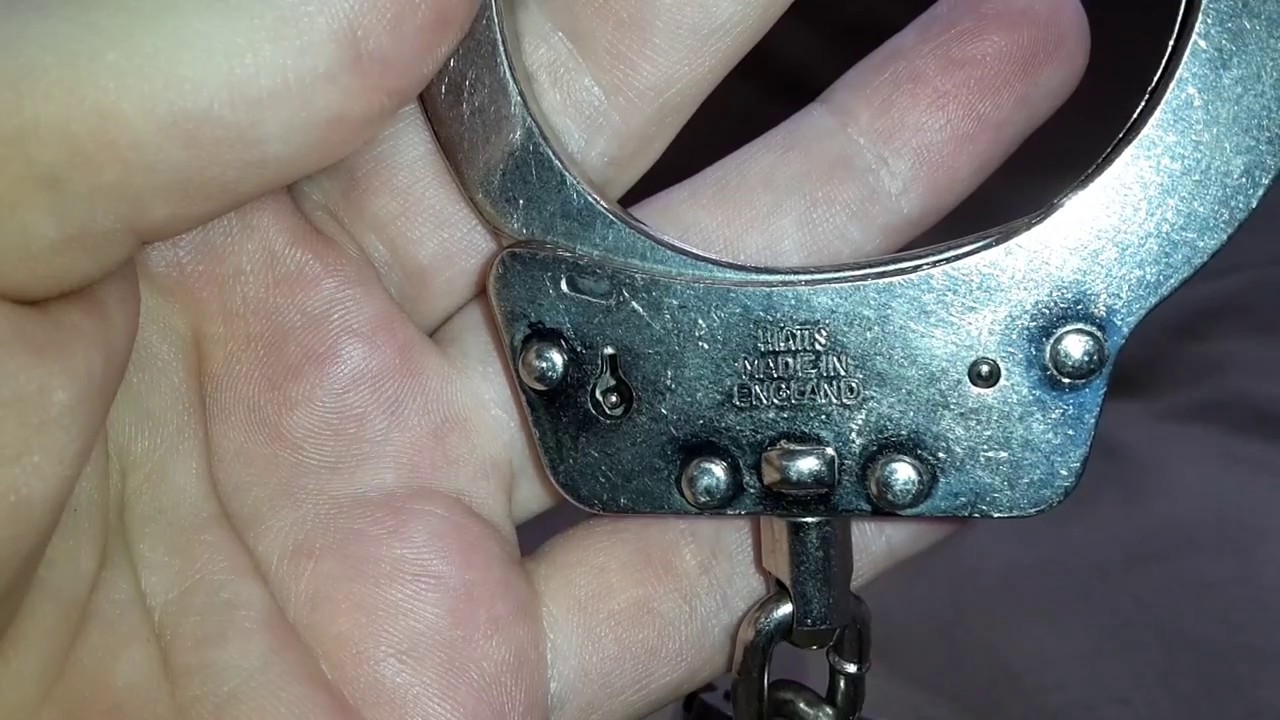 These are the original Hiatt chain-linked handcuffs, the ones that the British Police force were using prior to the introduction of rigid Speedcuffs.
TCH (Total Control Handcuffs) company make these now, they are the TCH800 (model 800) handcuff, there is a video of them on this YouTube channel.
Something I have noticed, is while the new TCH800 look nice and shiny, these Hiatt 2010 have nice edges of the cuffs (counter-milling, is it?) where instead of a hard edge right angle "L" They cut the corner of the L off so it is not as sharp against the skin. Still, both these hiatt and the new TCH are comfortable. The TCH have a subtle rounding I think, as opposed to this edge cutting off thing Hiatt did.
Otherwise, aside from the finish (duller vs the really shiny TCH) they are identical handcuffs. Made by the same factory, as Hiatt in the UK continued under the new name TCH and now the actual HIATTS brand is owned and produced (with a different branding/logo design) by Safariland in America. Ironically I think TCH took over the Hiatts business in the UK around 2010, coinciding with the model number of these cuffs :)
Thanks for watching
Police gear police supplies security equipment police equipment